A quick look at the UN World Drug Report
Every year the United Nations releases the World Drug Report. What does this tell us about drug use in Australia? And why is the report so important?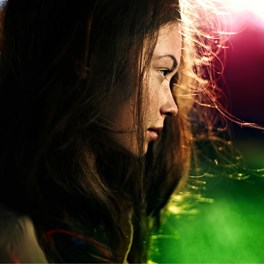 In the first week of July there was a lot of publicity about the release of the United Nations (UN) World Drug Report 2014. The mainstream media really latched onto the figures presented in the drug report, which essentially showcased the changing face of drug problems around the globe.
What is the UN World Drug Report?
The UN releases this drug report every year and gives us an interesting overview of illicit drug use around the world. The report lets us look at drug use between different countries and regions in the world so we can see what the stats are regarding drug use in Australia compared to other similar countries, like New Zealand and the USA and what is happening in our Asia-Pacific neighbourhood.
How accurate is the drug report?
What s important to remember, is that the data in this report is collected from many countries and is basically made up of different surveys that have been undertaken at various points in time in each country. This means that though it is interesting to compare stats between the counties, the report isn t comparing like-for-like. For example, the Australian data for the 2014 UN report was collated in 2007 and 2010 so is not reflecting current patterns of drug use in Australia.
What can it tell us about drug use in Australia?
Be that as it may, it s always thought-provoking to see where we roughly rank for drug use in the world. The report ran that Australia ranks quite high, particularly for ecstasy use in Australia, where we re first, and cannabis use, for which we rank seventh in the world. Plus, our regional area (Oceania) ranks the highest in the world for cannabis use, at 10.8% which is higher than our 2010 data of 10.3%. Ecstasy use in Australia is actually decreasing so we hope that trend continues.
The drug report also mentions that although cannabis use has been generally declining around the world, the number of people seeking treatment for problems with their cannabis use is increasing. The proportion of people seeking treatment for cannabis in drug treatment centres has increased in our region (Oceania) from 30 to 46 percent. This is interesting considering that some people still don t realise cannabis is addictive and can cause problems that need treatment.
While the data may not all be the most recent, it does show that Australia has a challenge before it, continuing to address the harms and negative effects of cannabis use (and other drugs) and preventing young people from starting to use cannabis.
Why is the drug report (and ongoing research) so important?
Raising awareness of drugs and the harms that go hand-in-hand with use, is important, and reports like these help to emphasise to everyone, how dangerous drug use can be. Many people who use cannabis only do so occasionally and so may not have first-hand experience of its potentially harmful effects, which you re more likely to experience if you start using at young age or if you use regularly.
Some of the more serious long-term effects of cannabis include damage to your mental health and, like with smoking tobacco, your respiratory health. And there s plenty of short-term effects of cannabis that teenagers could be particularly vulnerable to in areas such as motivation, attention and memory, which we know can impact on their education, sporting abilities and future employment opportunities.
If you re keen to read more about some of the effects of cannabis use, you can check out some of our factsheets:
The Australian National Drug Strategy Household Survey is also run every three years and gives a picture of drug use in Australia, so we look forward to finding out what s in it later this year.
And don t forget if you or a family member or friend is having problems with their cannabis use, you can call our cannabis information and helpline: 1800 30 40 50.
Subscribe To Get Special Offer
Molestie amet tempor, diam id magna ridiculus tincidunt cursus curabitur non ipsum mattis in vel venenatis nam enim facilisis mi, egestas metus, nunc at.